We are stoked to again be featured on Radio Wigwam's BANDwagon show this upcoming Wednesday, May 25th! You can catch it on radiowigwam.co.uk
Show time is 4pm Eastern / 1pm Pacific. In the UK, things will kick off at 9pm. Tune in for music from a couple dozen bands and artists.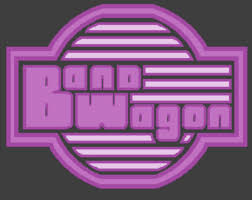 Radio Wigwam has been great to us in the past. This will be the 2nd time they've played us on their BANDwagon show. They also included us on the Gunslingers & Outlaws rock show last September. We are excited to be played on their station again!